The first roster of the season has been announced
for the Dragons with mostly predictable inclusions for what should be the squad for the first 3 match-ups against Hanshin Tigers on the 25th, 26th and 27th.
First of all, the pitchers:
Half Fillipino Ogawa gets the nod.
Starters:
22 Yudai Ohno
29 Daisuke Yamai
99 Jordan Norberto
Bullpen:
12 Shinji Tajima
16 Katsuki Matayoshi
21 Toshiya Okada
24 Koji Fukutani
34 Hiroto Fuku
57 Ryuya Ogawa
Ohno, Yamai and Jordan getting the nod for the first three games. Ohno will be opening day starter on Friday night in Osaka. Naylor, Wakamatsu and Hamada will be the likely picks to start for the first run of home games in front of the home fans.
Bullpen has a couple of surprises with 2015 draftee Fuku and the 24 year old Ogawa getting a run. Both saw a lot of action during the pre-season and Fuku in particular looked alright. My last impression of Ogawa wasn't a good one though, but Tanishige obviously know more than I do. Otherwise, very solid as usual with Tajima, Matayoshi, Okada and Fukutani rounding out a pretty strong and balanced with 3 righties and 3 lefties.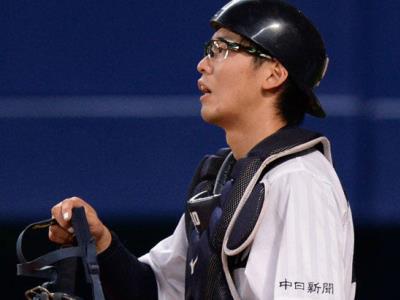 Catchers:
40 Iori Katsura
45 Shota Sugiyama
52 Shingo Takeyama
Katsura and Sugiyama saw plenty of time behind the plate last season so were expected to make it in, but most fans had new draftee Takuya Kinoshita penned in as the third catcher. Takeyama seems to have taken Tanishige's fancy which seems fair enough given Kinoshita's fairly average performances.
A bit of time in the farm might not be of harm. Besides, plenty of games left in the season.
Infielders:
00 Anderson Hernandez
2 Masahiro Araki
3 Shuhei Takahashi
23 Issei Endo
53 Kyohei Kamezawa
63 Naomichi Donoue
66 Dayan Viciedo
Pretty much to be expected. Although Viciedo is listed as an outfielder, he'll almost certainly play on first-base with no other recognised first-baseman on the roster. Viciedo has played there most of pre-season as well. Araki has looked good in pre-season as well as Endo. Probably the strongest part of the team aside from the bullpen. Viciedo's defence will be a minor worry however.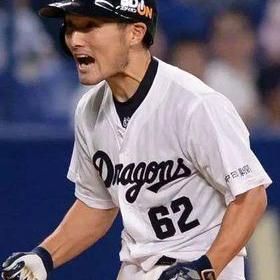 Kudo, the former Giants man, is in.
Outfielders:
4 Atsushi Fujii
6 Ryosuke Hirata
8 Yohei Oshima
26 Masataka Iryo
60 Ricardo Nanita
62 Takahito Kudo
69 Kazuyuki Akasaka
I fully expect to see Fujii in the left-corner, Hirata in the right with Oshima in the middle. No real change defensively to last year. Oshima will probably stay as lead-off hitter as he has for the last few seasons. Hirata very likely to come in at 3 with Fujii batting a bit further down. Iryo has worked hard for his spot year and has looked really good with bat in hand. Very nimble as well, good defence. Akasaka as well has been solid but the biggest surprise is Kudo who started off in the second squad in Spring Training and worked his way into contention. Has been very productive and had two pretty important hits in one of the most recent open games. Well done to the veteran.
Looks to be a strong roster for our first games of the year. Looking forward to seeing the boys destroy pre-season expectations and mount a challenge for the play-off spots. Optimistic, but who knows, this is baseball!
NB:
I have updated the
roster on Wikipedia
.
/u/tensaibaka on the NPB subreddit has kindly written up all the team rosters in English over
here
.