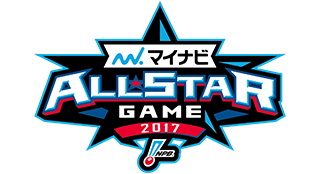 Homerun Derby
Well, going over everyone will take time, so let's just go with Guerrero.
Alex beat out the holder Shohei Otani in the first round as he hit 2 homers to Otani's one. The rules are a bit different in Japan where the players each get 10 balls to slug as many homers as they can get. Interesting little side note, you'll see that Casey McGehee is providing the throw downs for Guerrero.
Guerrero would then take on Yuki Yanagita of the Hawk to decide the winner. I'm not sure exactly what happened here, but Guerrero got 4 homers from his alotted 10 but Yanagita had 4 in 7 balls and I believe the win was ultimately given to him because he got there faster. Anyway, great achievement for Guerrero to make the final, but Yanagita has been on fire this year. He picks up his first derby win.
The All-Star Game #1
WP: Taisuke Yamaoka (Orix) 2IP 1ER 1SO Nishikawa 2-2, 2RHR, 2RBI
LP: Marcos Mateo (Hanshin) 1IP 3ER 2SO Tsutsugo 3-1 1HR, 1RBI
It was to be the Pacific League boys to come out on top of the Central League as they mashed their way to victory slugging home 3 homeruns including a game winning 2-run homer from Haruki Nishikawa.
The Pacific took the lead through Shogo Akiyama's lead-off solo homer of Raul Valdes. The Central would be back in the hunt however in the 4th as Yoshitomo Tsutsugo teed off against Seibu ace, Yusei Kikuchi. The Central would take the lead in the 6th through a Guerrero double but it was to be the Pacific who would have the last laugh as Fighters duo Sho Nakata and Haruki Nishikawa added 3RBI through their fence clearning heroics while Hawks duo Seiichi Uchikawa and Alfredo Despaigne added the extra runs to make it a clear victory for the Pacific League representatives.
Raul Valdes struck out Otani as his highlight for the game, while Katsuki Matayoshi struck out two and gave up a run in his one inning of relief. Guerrero made a steady contribution with his RBI double while Yohei Oshima got on the board with a hit in his two plate appearances.
Not the greatest result for the Dragons involved nor the Central League itself but these things happen.
Chiba awaits tomorrow and we'll see how many Dragons will get a run out. Another HR derby will be had, but this time Carp's Seiya Suzuki will be mashing with Tsutsugo to represent the Central League. Fully otherwise expect to see Tomoyuki Sugano on the mound to start for Central while Matayoshi and Valdes may not see any more time in this series.