The opening series of 2017 at the Tokyo dome was one to forget for Dragons fans as the Yomiuri Giants marched to victory in all three outing. Weak starting pitching combined with poor management of the starters contributed to 2 losses while the Tajima closing experiment continued to fail when the crunch was on.
Game 1
Dragons 2 - 6 Giants
WP: Miles Mikolas 7IP 2ER 4SO Guerrero 4-2, Endo 4-2
LP
: Yudai Ono 6IP 6ER 5SO Nakai 3-2, Sakamoto 4-2, Abe 4-2
HR
:
Abe
(1st),
Sakamoto
(5th)
A 2-run homer to Shinnosuke Abe in the first inning set the tone as the Giants bats took to Yudai Ono.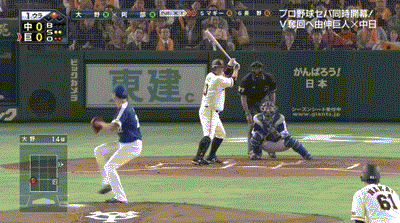 It would be Abe again to extend the lead to 3-0 in the 3rd, while Casey Macgee extended the margin of deficit to 4-0. The Dragons mounted a small fightback in the 5th as consecutive RBI's from Shota Sugiyama and Ono put the Dragons to 4-2, but a 2 run homer to Sakamoto in the 5th put the game to bed as the Giants put their stamp of authority of proceedings.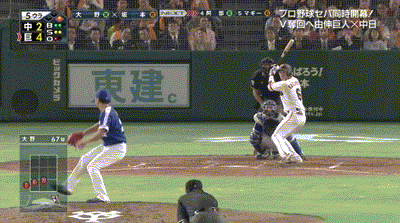 Surprisingly, Jordan Norberto came out of the bullpen to perhaps mark a new role for him this season while Takuya Mitsuma made his professional debut striking out Seiji Kobayashi for his first professional K. Yota Kyoda also made a starting debut over Naomichi Donoue where he impressed with smart baserunning particularly when he marched to second on a sac-fly from Shota Sugiyama that opened the scoring for the Dragons. His inning ending whiff however but a mild dampener on what was otherwise a good performance from the short-stop.
Game 2
Dragons 2-4 Giants
WP
: Tetsuya Yamaguchi 1IP 0ER 2SO Oshima 4-3, Valdes 3-2
LP:
Shinji Tajima 2/3 IP 3ER 1SO Abe 3-2
HR:
Valdes
(3rd),
Abe
(9th)
The Dragons took the lead through an unlikely source as starting pitcher Raul Valdes launched a solo dinger into the stands in the 3rd inning to put the Dragons up for the first time this year.
Naomichi made it 2-0 in the 4th as he knocked in Atsushi Fujii with a two-base hit. Valdes threw down 6 1/3 innings before Matayoshi, who gave up 1 run through a walk with loaded bases, and Sobue were brought in to hold onto the game. It was however to be Shinji Tajima who would not have the best start to his year, as he came out of the pen only to give up a 3-run walk-off homer to Shinnosuke Abe after giving up a hit to pinch-hitting Shuichi Murata and a walk to Hayato Sakamoto.
Valdes did his job, Sobue and Matayoshi did theirs, Tajima did not. This is also not the first time he's given up a big dinger in the final inning. I still don't think he's a closer. Atsushi Fujii and Naomichi Donoue came into the side today and did just as well as the players they replaced from the previous day's game which is a good sign of depth. Takuya Kinoshita also called the game from behind the plate in this one.
Game 3
Dragons 3 - 6 Giants
WP
: Kan Otake 6IP, 3ER 3SO Guerrero 4-2, Viciedo 4-2
LP
: Kazuki Yoshimi 6IP 6ER 5SO Abe 4-2, Sakamoto 4-2
HR
:
Guerrero
(1st),
Hirata
(7th)
Kazuki Yoshimi was to be the villain as he gave up 6 runs in his 6 innings pitched to mark a terrible performance by his lofty standards. The Dragons opened the scoring in the 1st as Viciedo knocked in Oshima while Alex Guerrero's first homer in the NPB put the Dragons 2-0 in the top of the 4th.
The team would be pegged back however 3 consecutive hits given up to the Giants allowed Abe to knock 2 in to even the scores at the bottom of the 4th inning. It was to only get worse in the 6th inning as Yoshimi took a battering giving up hits to Sakamoto and Abe to allow Macgee to up the scores while Kamei put the Giants 5 clear with a 2BH. The Dragons would scrape one back through Hirata in the 7th with his first homer of the season, but it was to be for naught as the Giants bullpen held on for the win.
The positives; Takuya Asao made his first 1-gun appearance in 554 days. He whiffed one batter in his one inning in relief. Hitoki Iwase also took the mound but walked two batters in a fairly average performance. Kyoda and Endo were rotated back into the team this game which makes me think there might be some platooning going on until we find someone consistent.
Wrap Up
All in all a pretty poor showing from the Dragons. I have a feeling the batting is still a ways to go as the line-up feels a bit disjointed at the moment. Guerrero, Viciedo and Hirata look like they'll be able to achieve something together, but those around them worry me. The biggest worry has to be Masahiro Araki as the veteran's declination is much clearer than it once was. His biggest asset, his glove has been on the downturn and hit bat has truly failed to live up to expectation as he only managed one hit in 13 plate appearances. It is understandable that the team want to push him to that magical number of 2000 hits, but if he's performing so poorly, it is hard to justify particularly with a young gun, Hayato Mizowaki, in behind him waiting for a chance.
I also completely disagree with Tajima as full-time closer. I don't see a future to this endeavour. I want to see Jorge Rondon given some time in that role as he has the stuff to make it happen. The only issue will be creating room for him in the roster given that there are only 4 spots for 6 foreign players on the roster.
Shigekazu Mori will be once again under the spotlight as he was quoted as saying that he didn't even think about a 3-loss beginning to the season. I don't think many do expect to be crushed that badly particularly when you consider the performers on show, but hey, a vintage Abe and a hot Sakamoto really did the damage to the Dragons this time around.
The team has a day to try and get their heads into gear as they take on last year's Central League pennant winners, the Hiroshima Carp for the first Dragons home series of the year in Nagoya.
Other points I'd like to make, I was waaaay off with my predictions for starting pitchers. I have very little idea who's going to take the mound in Nagoya given current events. Wakamatsu will probably be one of them. Yamai, Suzuki and Oguma have all been part of pretty poor pitching on the farm as the former 2 have been losing pitchers after giving up 4+ earned runs while Oguma gave up 2 in his last appearance in relief. This is....worrying to say the least. Tomoya Yagi seems to be the only other option but he too had a below average outing on the farm just recently too.