NPB Bloggers
Moeyo Dragons
- My predecessor who still posts occasionally about the Dragons.
Graveyard Baseball
- Two lads in the States doing their best to provide coverage of the Seibu Lions. Twitter
@graveyardball
The Hanshin Tigers
- A Canadian in Hyogo giving you the down low on all things Hanshin Tigers. Twitter:
@thehanshintiger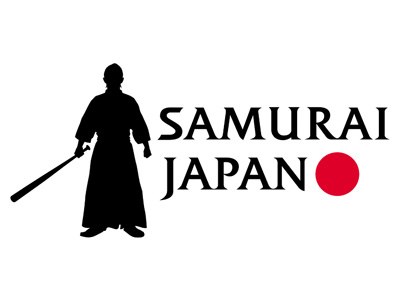 We Love Marines
! - The very reliable source going on 7 years in the blogging game for the Chiba Lotte Marines. Twitter
@welovemarines
Marinerds
- A good blog for all thing Japanese baseball, provides commentary on a variety of topics. Twitter:
@marinerds
The Ouendan
- A collection of bloggers working on covering the Pacific League. Twitter:
@theouendan
Baseball Otaku
- Japanese guy educated in US explaining similarities and differences between Japan and US ball. Twitter:
@otakubaseball
Japanese Baseball Cards
- A man that knows his baseball cards. Also a Dragons fan. Twitter:
@npbcardguy
Yakyu Night Owl
- Impeccable work from this fella. Works with the Ouendan and generally provides a lot of good insight. Twitter:
@yakyunightowl
*If there are any other bloggers that you feel I should add, or if you yourself want your site included, let me know.
Communities
NPB Reddit
Official Sites
NPB.jp (English)
Chunichi Dragons Official Website
Resources
Yakyu DB
Chunichi Dragons Wikipedia
Japan Baseball News
Japan Baseball
Japan Baseball Podcast with John Gibson and Jim Allen
Twitter:
@jbwpodcast
Japan Times Sports
Kyodo News Sports
The Japan News Sports
Dragons Player Twitter Accounts
#1
Shota Tomonaga
#6
Ryosuke Hirata
#11
Shinnosuke Ogasawara
#12
Shinji Tajima
#16
Kazuki Matayoshi
#18
Shota Suzuki
#24
Koji Fukutani
#34
Hiroto Fuku
#37
Taiki Mitsumata
#39
Takuma Kato
#43
Takuya Mitsuma
#45
Shota Sugiyama
#48
Hayato Mizowaki
#53
Kyohei Kamezawa
#59
Junki Kishimoto
#61
Shunta Wakamatsu
#99
Jordan Norberto
Development Players
#203
Tatsuro Hamada
#207
Masaru Fujiyoshi
#208
Mikihiro Nishihama