There is so much stuff that's going on in the fallout from this season that I'm still trying to figure out the best way to parse it all out into different blog posts. For the time being I've decided I'm going to use this post to put up news and we'll go from there. I have another post that will come later regarding my thoughts about the season passed.
Let's get into it:
Well, the Japanese media had forever pointed at Michihiro Ogasawara to be getting a big promotion to lead the Dragons first team at the end of the season. So incessant were the rumours, that I didn't even think of the possibility of another very obvious choice. Keep the interim manager on. This is in the end the option that the Owner Mr Shirai has gone with as Shigekazu Mori, the former head coach and interim manager, was given the reigns for the 2017 season.
Mori looks like he'd be more at home in a Yakuza flick.
The former Seibu Lions closer has been with the Dragons for a good long while now having two stints with the team as coach between 2004-2011 under Ochiai, and 2013-2016 under Tanishige. He was originally brought back into the team to help Tanishige while he was transitioning from player-manager to full-time manager but after being given the interim job, it seems that he has showed enough to be kept on full-time. The key reasons given for his hiring has been mainly down to experience needed to rebuild an under performing team which is why he was given the position over Ogasawara.
After there being rumours that Tanishige didn't have the best of relationships with upper management, including Ochiai, it is possible that Mori is the yes man that will smooth over a lot of these formerly rocky situations allowing those ahead of him to make decisions without getting in the way. That's perhaps too cynical an interpretation, but it certainly wouldn't surprise me.
This then brings the question regarding Ochiai's continuation as general manager. His contract is up in January and while he'll be taking care of the draft picks for the October 22nd meeting, he may well not be here next year. President Shirai has left the decision up to Ochiai as to whether or not he'll stay on, but the appointment of Mori makes me think there might be a little more life in Ochiai's reign just yet. We'll see though. He was reportedly not present when negotiations started with Yohei Oshima and Ryosuke Hirata over extending their stays with the team but that may be more a face saving issue rather than a operational one. Ochiai's abrasive attitude may not be the best mix for the negotiation table for two key pieces of a team that finished last.
Free Agents/Retirements/Releases
As mentioned, Hirata and Oshima have finally started talks with the team as club spokesman Senor Nishiyama has told the press he has started talks with them. He will be conducted the talks alone. Mori has declared his that both players are important to the future of the team and we might even see the Dragons dig into their wallets to keep them both in Nagoya. A wise choice if you ask me.
Our foreign legion has yet to receive word of anything going forward, but Dayan Viciedo has voiced his desire to stay and the Dragons still want him. He, Juan Jaime and Anderson Hernandez all headed home for the off-season last week.
We have had some retirements toward the end of the season with Yudai "Sunday" Kawai, a multi-pennant winner with the Dragons and a record setter with 11 consecutive wins from starting day, as well as 29 year old Shinji Iwata whose no-spin fork ball was somewhat of a legend. Kawai and Iwata had been playing on the farm but it was becoming more and more clear that neither had a future with the team with the development of other players around them. Yudai was particularly average on the farm and Iwata had control issues. Both had send off matches against the Hanshin Tigers at the Nagoya dome where Iwata showed off his trademark forkball and Yudai threw down consecutive fastballs to finish off his illustrious career.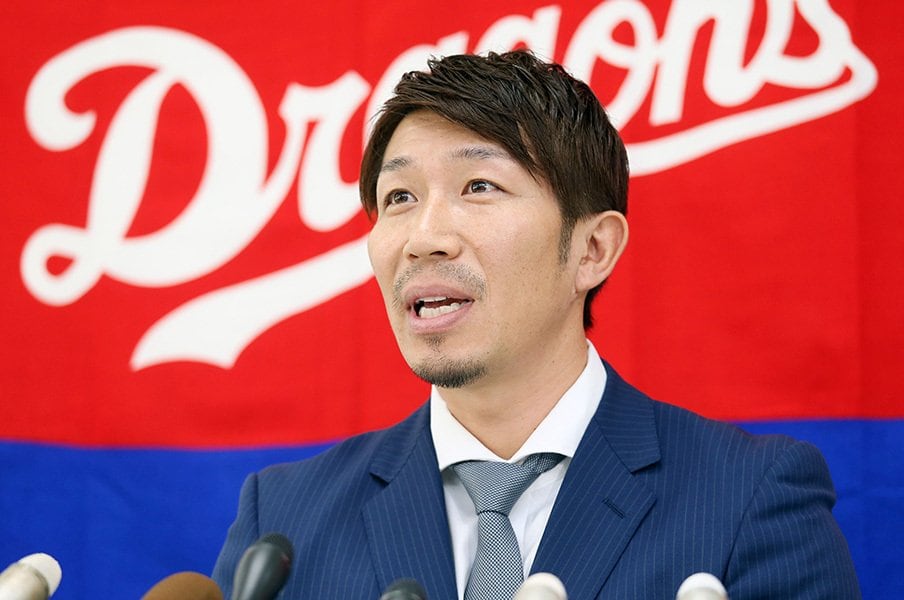 Hitoshi Tamura, the former Baystars and Hawks slugger that came to the Dragons famously as the oldest man to sign a development/trainee contract, also signaled his retirement after he was told by management that they would not be renewing his contract. Tamura played mostly as a DH on the farm and batted .279 with 8 RBIs in 43 at bats. He had his issues with injury to begin the season, but it was clear that his playing days were coming to a close with younger players like Takeru Furumoto showing much better proficiency with the bat. His leadership with the team will however be missed as I'm sure a lot of the young players learned a lot from him.
Shota Oba, a cash-for-player signing from the Softbank Hawks in the 2015 off season has been told to find another club after barely featuring in the farm team. A starter cum reliever, Oba was a top prospect at the 2007 draft being chased by 6 teams at the time. He ended the farm team year having played 9 games pitching 22 innings for a 5.73ERA. Not exactly awe inspiring. Oba has yet to decide whether or not he will attempt to continue playing or retire.
A 4th pitcher to join the pitching scrap heap is Kentaro Nishikawa who was the Dragons second draft pick in 2011. Given his time on the farm, he, uh, may have deserved to be cut. In 10.2 innings pitched he gave up 13 earned runs to give him the unflattering ERA of 10.97. Nishikawa never really excelled at this level. He pitched 12 games in the first team in 2013 with a 6.26 ERA and 6 games in 2015 for a 3.68 ERA. I think we have much better players than him in the team at the moment, and it was perhaps no surprise given his lack of improvement that he was told to seek greener pastures.
Other releases include 3 development/trainee players; Takahiro Kawasaki, Kodai Ishigaki and Kaito Goya. Kawasaki has been with the Dragons since 2012 and has most recently played on loan with the Fukushima Hopes in the independent Baseball Challenge League. He was drafted on a professional contract at the 2011 Draft but was deemed unworthy of the status in 2014 where he resigned on a trainee contract. Second time around hasn't been successful for the young lad however. Goya was drafted last year and apparently lost his desire to play the game after seeing Ogasawara in the first-team at the same age. He's returning home to work at his father's courier business. Ishigaki had a case of the Ips and couldn't get his form back after some shoulder pain completely threw him off causing him to throw far too many walks. He apparently did get back to some version of his old self but the Dragons had seen enough.
Wish all these players the best in their future endeavours but that means now there's a few holes we can fill in the draft. Only one outfielder out of the 9 players leaving us this year, so expect pitching in the 2016 draft. (I do pray for a couple of sluggers though)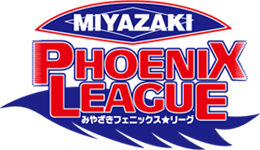 I love the name of this tournament and it makes it sound more glorious than it probably should be but the Dragons farm team will be taking off to Miyazaki prefecture to compete in the Phoenix League and annual tournament held for the best part of a month to help the development of younger players. All Western and Eastern League teams will be entered while they will also be joined by teams from the Doosan Bears, LG Twins and the Hanwha Eagles from the KBO and a selection from the Shikoku Island League Plus. Umpires from the NPB, KBO, Shikoku Island League Plus and Baseball Challenge league will be taking part. It starts today (October 3rd) and will run until the 24th.
The Dragons have sent out a fairly competitive team this year with a few first team regulars scattered around. Shinnosuke Ogasawara is the main man not in the squad, but he will be taking time off to work on building strength in his lower body moving toward next season.
Here's the roster:
*Bolded players took part in the first team this year
Pitchers: Shota Suzuki, Ryosuke Nomura, Koji Fukutani, Yuya Muto, Takuma Achira, Hiroto Fuku, Takeshi Kaneko, Junki Ito, Junki Kishimoto, Seiya Nakagawa, Shu Yoshida, Takuya Mitsuma
Catchers: Takuya Kinoshita, Takuma Kato, Shota Sugiyama
Infielders: Shuhei Takahashi, Toshiki Abe, Shun Ishikawa, Ryota Ishioka, Taiki Mitsumata, Hayato Mizowaki
Outfielders: Shota Tomonaga, Masataka Iryo, Takeru Furumoto, Hiroki Kondo, Masaru Watanabe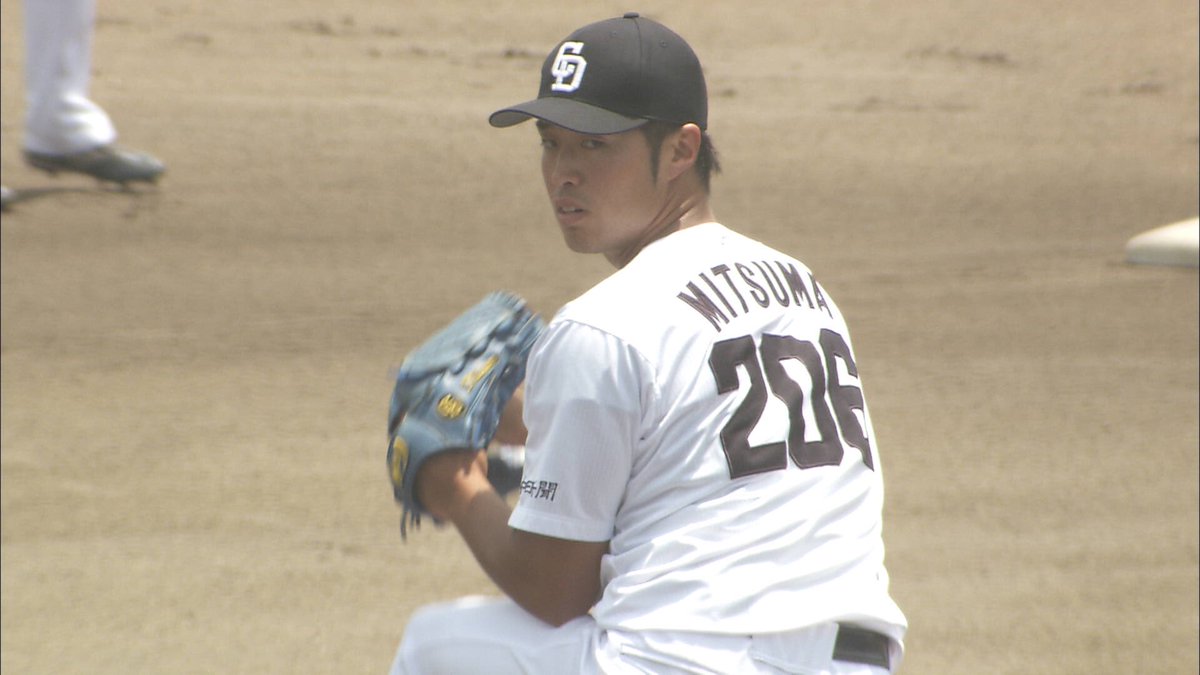 Takuya Mitsuma has been named as opening day pitcher, the first trainee player to do so for the Dragons. He'll be pitching against the Giants to start the tournament.
Koji Fukutani is set for a long relief role that he was so successful in in 2014 before his ill-fated stint as a closer. It will be interesting to see who will be the closer in this team however with most filling starting or mid-relief roles in the past.
I'll try to keep up with the league and give a bit of analysis once it finished up at the end of the month.
NB: The game for the 3rd has actually been called off (I'm guessing weather), Dragons play Yakult on the 4th.
Other News
In other more random news, Mori wants to bring in Masahiro Doi in as a full-time coach on his staff. The former Kintetsu Buffloes and Seibu Lions hitter worked with Shuhei Takahashi among others last off season. A well respected figure in Japanese baseball, it would perhaps be a good move to get him in to the team.
Yudai Ono is working to add a curveball to his arsenal next season as he looks to diversify what he can deliver over the plate. Generally uses 3 or 4 pitches; a slider, forkball, fastball and a 2-seamer but a curve would be a good addition.
Yuya Yanagi, the man likely to receive the Dragon first pick at the 2016 Draft notched his 20th win of the Tokyo University Big6 season with a 1 hitter in a dominant performance registering 13 strikeouts against Keio University.